Post by oudayas on Jul 20, 2019 6:51:13 GMT -5
Where i can download that?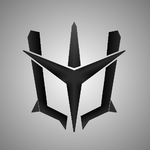 To be precise, I'm listing them:
- Midoriya, Bakugo, Todoroki, Kaminari, Kirishima and All-Might, as we already had (Sadly, there's no model of the "other" All-might in this game). All of them look quite well and better than before, but Kaminari's one looks a bit weird.
-
Iida
, Ochaco, Tsuyu, Jiro, Momo and Shigaraki (Ups, I forgot to add him to this picture, he's in the next one) in a new version as well. I could have converted them before, but I didn't have time. (They look nice too)
-
Dabi
, Aizawa, Toga, All for One (Helmet) and Inasa coming brand new! They weren't in the previous game so this new one is giving us the chance to convert them.
But that's not all!
(Here's Tomura) Now, some special ones: Tokoyami is joining us too! Even if it sounds impossible, it wouldn't be the first time I do something like that. If you already know my content, you know what I mean. I'll try to rig it and make his mouth and eyes move, but I'm not sure if I'll be able to get it. Anyways, just the head would be enough. Stain and Muscular are possible to convert too, but I'm not sure if anyone's interested in them so I'm not converting them until someone requests them. And the same goes for Endeavor, but adding that his texture is shit and even if I retexture it it will remain looking pretty weird. And, yes, Gran Torino... with this BIG guy we have two chances: making him a child with his looking (but acting like a child, requesting for betdime stories, going to school and having the voice of a 10 years old child) or making him an elder with the height of any other sim. You decide.
Here you have a nearer view of some of them. I bet you're going to like them really much! (You can open the picture in a new tab to see it better) Also there are a few items in the game that I'll try to extract, like Ojiro's tail, Overhaul's mask, Kota's hat and more. I'll list them soon and wait for you to request them.
And the last thing to say, if you want to answer this post I'd prefer you to do so at my tumblr (another link) as we're making this thread too long and moderators may be being bothered. But of course you can request here, that's the purpose of this thread. Also I'd like to know which one you like the most or you're more excited about and to set an order for converting them based on it, so I'm posting soon a poll where I'd like you to vote for the one you want first. I'll make you know when it's done. Also, feel free to direct message me at my tumblr or here whenever you want, I'll be glad to receive any comment or message from you!